Location : Home> Film Lamination Machine
Film Lamination Machine
SF/SCF-C Automatic Water-Based Film Laminator (SCF-series has powder removal and open-window function)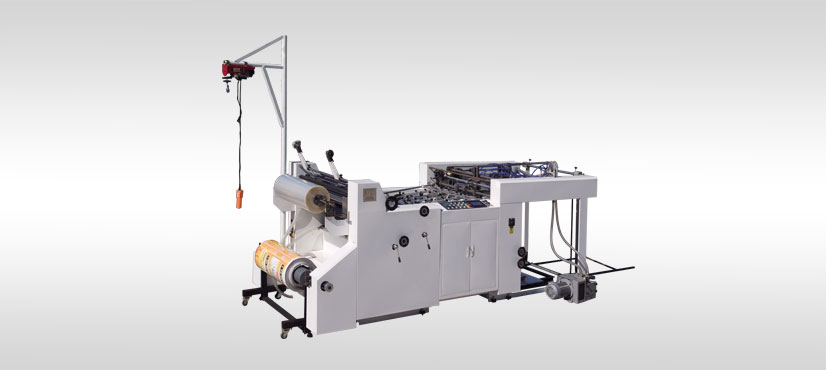 Performance of the machine
●SF-series Automatic Water-based Film Laminator is manufactured and marketed by this company in 1999.Since then, the machine is warmly welcomed by the market by its high precision, environment-friendly, energy saving, low cost and low malfunction rate.
●The core designed rubber roller together with steel roller enhances the evenness of gluing, strength of stickiness as well as lowering the production cost.
●Balance-tested rollers, tight assembling technique makes the machine runs quite stable.
●The machine adopts automatic glue supply and recyclable glue circulating system. PLC control, sheet detectors are installed on the machine and the machines will automatically stop while shortage of sheets is detected. The electric parts used are all world wide available brand or well-known Chinese brand.
●Servo motor together with touch screen makes the operation easier and faster. The overlapping precision can be controlled at ±2mm.
●All material bought from outside are inspected according to ISO-9001 standard and the key parts such as bearings are imported ones.
●High speed feeder is equipped with pre-feeding device.
●On the bases of SF-series, we again developed the first and patented water powder removal and open-window functions to it which creates our SCF-C series water-based film laminator with powder-removal and open window function. It will give more glue saving and more shining lamination after powder removal. For open-window function, the machine can apply glue on the paper leaving a whole transparent window with no glue overflow and give a perfect perspective effect to the laminated sheets.
Specifications
| | |
| --- | --- |
| Model | SF/SCF-1100C |
| Max. sheet size | 1100×1200mm |
| Min. sheet size(SF) | 350×350mm |
| Sheet weight(SF) | 128-450g/m2 |
| Sheet weight(SCF) | 200-450g/m2 |
| Max. speed | 108m/min |
| Total power | 13kw |
| Total weight | 4400kg |
| | |
| --- | --- |
| Model | SF/SCF-1100CL |
| Max. sheet size | 1100×1450mm |
| Min. sheet size(SF) | 350×350mm |
| Sheet weight(SF) | 128-450g/m2 |
| Sheet weight(SCF) | 200-450g/m2 |
| Max. speed | 108m/min |
| Total power | 13kw |
| Total weight | 4500kg |
Video